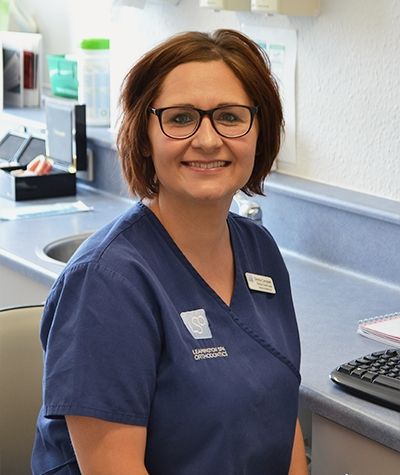 Donna Campbell
Orthodontic Therapist
Examiner, University of Warwick; Dental Team Qualifications
Clinical Teaching Fellow, Warwick University
Lecturer, Orthodontic Team Training
GDC 115326

Donna has been with OTT since 2005, where her position has evolved into being an Orthodontic Therapist, Module Lead, educator, examiner and clinical centre lead. She is also an assessor for the Award and Certificate in Orthodontic Nursing.
Donna's favourite part of the role is watching students develop and be successful. Watching the them thrive and advance their skills makes her happy. She has an hilarious sense of humour too!
Donna is a member of a running club so likes to jog in her spare time. Family time with her daughter is also precious.
View Donna on LinkedIn